There's a reason we came back to the place we were raised, it's a priceless spot with unobscured views, and a certain unexplainable solitude one can only get when out in nature. We would love to show you around!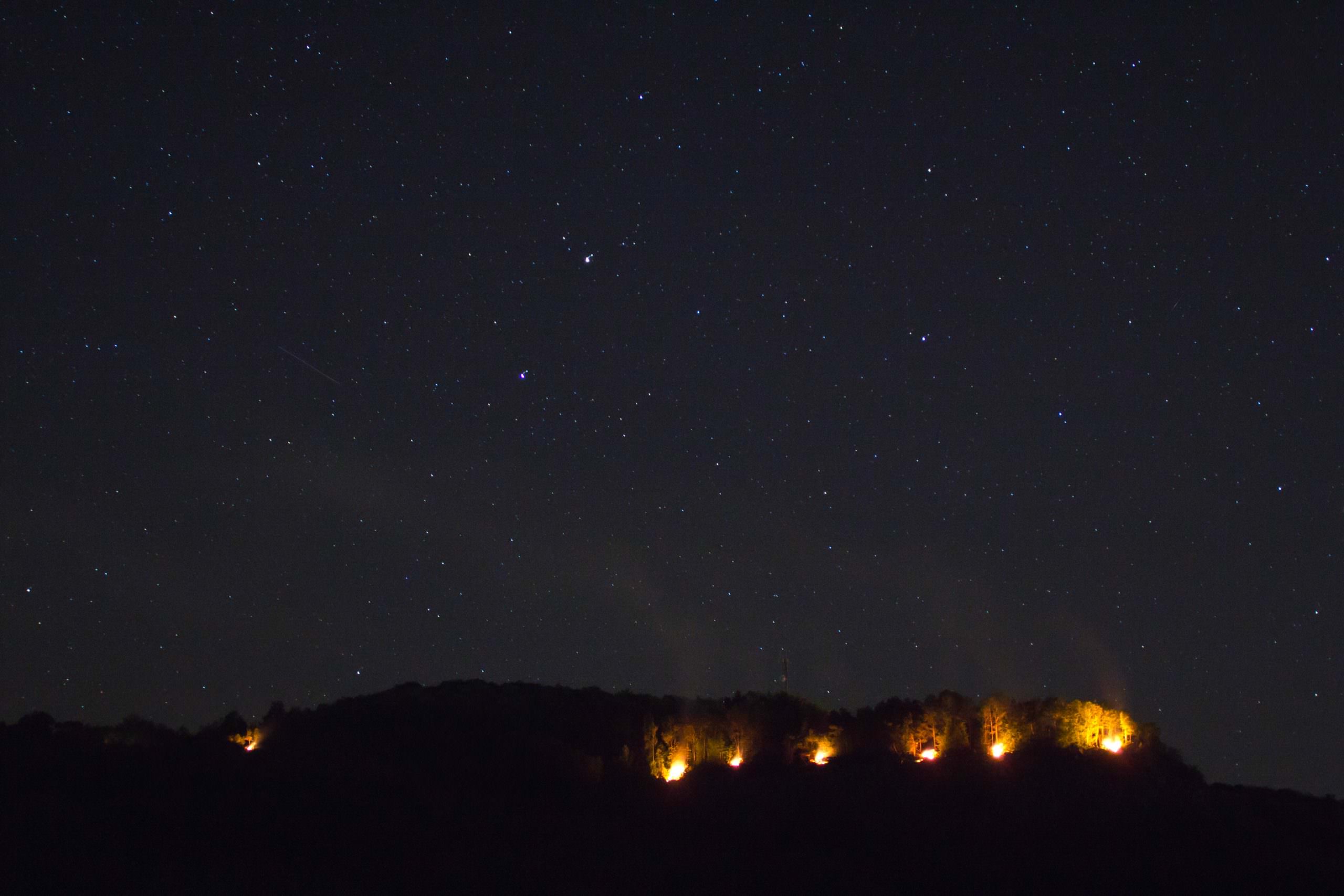 RockFire
Millstone Hill has planned and hosted the RockFire event for 12 years on the property. We've raised funds to keep the Barre Town Forrest undeveloped for future generations to enjoy, and hosted thousands of people celebrating a true Granite Heritage Festival through music, rock, art and fire.
Custom Tours
Ask our owners about booking a walking tour hosted by our resident historian, Pierre for a small fee. With a vast knowledge of the area he grew up in, paired with raising the funds to create the sculpture park at the Grand Lookout, even locals are sure to learn new things. There's also an option for a wagon-ride up to the Grand Lookout for those with accessibility restrictions.